Ready to smile with

Fildent Doctors ?
We know the sensitivity you show to protect your oral and dental health. In our polyclinic in Ankara Yaşamkent, we offer services in all branches in accordance with ethical rules and patient satisfaction. In addition, in our Fildent Kids clinic, we provide pedodontic treatment for children with our specialists.
Your dental sensitivity meets our expertise.
Oral

and

dental

health

is

one

of

the

most

important

factors

determining

your

quality

of

life.
Fildent Oral and Dental Health Polyclinic
We are waiting for you at

Fildent Turkey

with our expert physician staff
In 2015, H&C Dent, which started its operations on Turan Güneş Boulevard in Çankaya, Ankara and achieved great success in a short time, was founded by Oral and Maxillofacial Surgery Specialist Dr. Dt. Hamiyet Ünsal Aynur started to operate Fildent in Yaşamkent, the growing region of Ankara, in January 2018. Fildent Ankara Dental has always aimed to provide service "in favour of the patient and in accordance with ethical rules".
Fildent Oral and Dental Health Polyclinic
Fildent is one of the best clinics in Ankara with 4.9 out of 5 in Google Reviews! Friendly and patient relations are very strong team. I had a zirconium tooth made by Hamiyet teacher. It was very natural and aesthetic. I thank you very much for your efforts:) Recently, while dental clinics are now so many that we can see on every street, it is a rare clinic where you can sit in that seat without question marks in your mind. Many thanks to Hamiyet teacher, you can see how knowledge and experience are perfectly reflected in practice in a happy and peaceful way.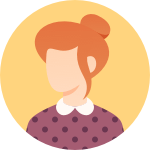 Gradually, when all my teeth started to shake, I learnt that I had genetic bone resorption in my jawbone. Although I visited about 7-8 dentists, I could not trust much. I met Fildent with the suggestion of a friend. I was afraid to even sit in the dentist's chair, let alone see the dentist's tools. Thanks to Mrs Hamiyet and Mrs Beste, I overcame this fear to a great extent 💪🏻 My treatment will take several stages, and thanks to them, I survived the 2 stages without any problems.